Layne
infuses events
with an "Attitude of Gratitude" to
Sell and
Celebrate
Masterful and distinctive performance

to make your event unforgettable.
You want a professionally delivered, strategically crafted and entertaining performance that expertly builds audience excitement and energy through humour and interaction. The Auctionista understands what it takes to touch hearts and souls, putting your cause front and centre.
With The Auctionista, you get:
a powerhouse performance on stage and virtually
Custom content developed specifically for your event and cause
A fast-paced, dynamic program blending your core messaging with an emotional appeal
Philanthro-tainment at its finest. Dynamic combination of live auction and masterfully crafted fundraising strategies to make your event unforgettable.
Learn More
A great auction captures the imagination, generates excitement, and opens guests' wallets! Layne's industry knowledge of leading-edge live auction trends and innovative on-site fundraising activities ensures event goals are realized. Layne's live auction performances are unparalleled!
One compelling impact story. 11 minutes. Cause-connect created. Fundraising goal achieved. 
Learn More
Stories are vital to raising more money for your cause. 
Unlock your audience's potential when calling upon them to raise cumulative donations for a vital program or defined need at your organization.  
Fund-A-Need (FAN) is a call to action; the event "mission moment" that will raise thousands of dollars in just a few minutes. It requires forethought and planning to achieve success.   
A strategically designed Fund-A-Need Appeal inspires untold generosity, drives long-term revenue strategy at your organization and will make your next event a record-breaking night. 
Professionally delivered, strategically crafted and an entertaining performance that expertly builds audience excitement, energy leading to inspired giving. 
Learn More
Layne develops a running agenda strategy and writes custom Host Script content developed specifically for your event and cause; a fast-paced, dynamic program with core messaging and emotional appeal. Always count on Layne for professional delivery with invested brand representation and their unwavering natural humour, infused with "Attitude of Gratitude". 
Want a quote for fundraising services?


Click here to send us an email
Unlock the Art and Science of Fundraising Success

with expert training.
The Auctionista Fundraising Techniques provide a step-by-step breakdown to make the most of your events. Layne travels across the globe to educate non-profit staff and volunteers about the best practices for their efforts. Their tried-and-true strategies make up the magic mix and will change the landscape of successful fundraising for your organization.
Learn from Layne's expertise to upgrade your fundraising abilities.
With The Auctionista Fundraising Techniques,
we are:
Moving the dial on philanthropy
Raising the fund factor
Bringing leading-edge trends to clients
Making our communities stronger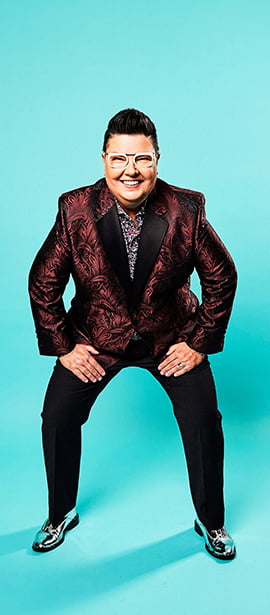 How to build a cause-connect story and raise funds in under 11 minutes
Learn More
In a mere 30 minutes, you can make or break the fundraising goal at your event. Are you prepared to maximize that cause-connect moment? What is said, who says it and how it is said all makes a difference. Learn the secrets of how to create a story that conveys the mission of organization with passion and emotion.

With every Fund-A-Need, Layne teaches you how to inspire attendees to generously support your cause
How to understand the art, science and psychology of live fundraising
Learn More
A great auction needs to capture the imagination, generate excitement and open attendee's wallets. In this informative masterclass, learn how to apply demographic insights to understand audience motivation; discover unique ways to increase participation; identify the best items for your auction along with the right timing in the show flow.

With the Auction Design package, Layne teaches the art, science and psychology of auction design to maximize financial support and guest experience.
How to break out of your comfort zone and learn skills to dazzle donors
Learn More
Influence outcomes with large and small groups, donors, staff and management daily, with the power of improv. Learn to be charismatic in conversation, build trust and generate instant rapport with audiences of any size. Most importantly, learn to perfect your performance skills and enter any room confident and prepared.

In this interactive, fun-filled workshop, you will break out of your comfort zone while learning the secrets to improving your performance skills.
Three ideas to spice up your fundraising event Is your event stuck in a bit of a rut? Are you looking to spice things up but not turn your event 100% upside down? Here are three simple changes to consider when planning your next annual fundraiser.
read more
Choose Layne, The Auctionista


For the right energy to raise
record-breaking funds
"I used to be a non-believer until I met Layne, aka The Auctionista, and I saw the profound difference having a trained professional do a live auction makes. The key differences are strategy, professionalism, and funds."
– Ann Rosenfield, CFRE , Executive Director , WoodGreen Foundation
"Layne is an extraordinary auctioneer … they bring incredible energy, passion and a flair for making auctions fun, fast and profitable. Layne has the ability to connect with the crowd, draw them in, highlight the charity and its needs and close the deal … I HIGHLY recommend Layne."
– Mary McPherson CFRE, Vice President Fundraising & Chief Development Officer at The Arthritis Society